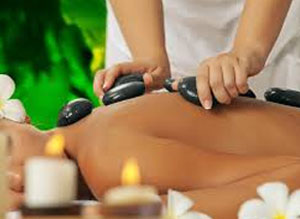 Thalgo Sea & Sense- Hot Stones Massage
Throughout the ages seawater and algae have been recognized for their therapeutic properties. Our stones are made up of minerals coming from the depths of the earth and the sea's powerful volcanic flow. Sea and sense hot stones induces deep relaxation with every stoke, warm stones drizzled in Aromaceane oil will be placed around the body whilst you lose yourself in this nourishing encounter with the marine universe and it's precious treasures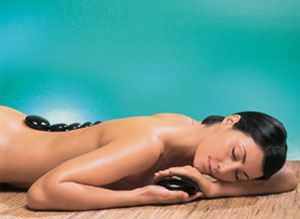 Thalgo Sea & Senses Hot Stone Full Body & Face Ritual
For total well-being and indulgence, experience the complete Sea & Senses face and body ritual with marine hot stones. For the face, a welcome massage and cleansing ritual immerse you in an aquatic cocoon of relaxation with a spritz of Reviving Marine Mist, before a seaweed mask, mixed with essential oils adapted to your skin type, is applied. While the mask infuses it's benefits, starting with reflex activity on the feet, warm volcanic basalt stones are applied to specific points on the body to relax and eliminate toxins. During this ultra-sensorial experience incorporating a unique massage technique, tension quickly gives way to deep relaxation and the skin regains its natural beauty.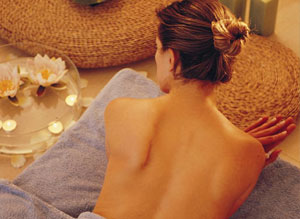 Thalgo Skin Perfecting Facial
Discover the incredible benefits of seaweed for problem skin. This treatment combines natural marine algae, rich in re-mineralising ingredients to deep cleanse, detoxify and smooth the skin. After a relaxing welcome massage, the skin is exfoliated with a red algae-based body scrub. Thalgo's patented seaweed wrap is applied to the back whilst the legs are massaged. Finally, spritzed with a refreshing seawater concentrate and cocooned in Intense Regulating Serum, your back will look and feel revived.
Indulge in a Little Luxury