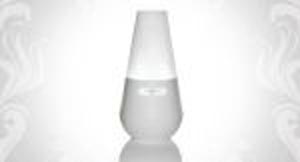 The Enso is a classic timeless design. Create a tranquil atmosphere in any space. With an auto shut off it makes the Enso easy to use and maintain.
Available in Black or White- £43.00
Size 110.7 x 21.2 cm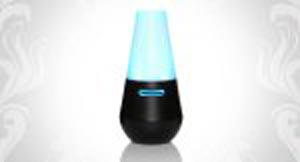 The Soto has a colour changing mood lighting, which easily move through a rainbow of colours. It can be set on a single colour of choice or a no light option. Auto shut off.
Available £49.99
Size 18×10.7 cm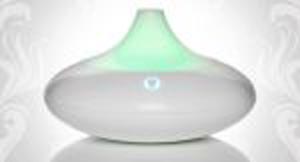 The Nirvana has an excellent design and functionality. It includes a double reservoir, which allows a longer usage cycle along with the optional ON, or 30 second settings. You can use the Nirvana with or without the light and it also can be operated with a handy remote control.
Auto shut off-£59.99
Size 11x 30 cm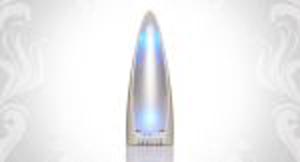 This pyramid of light soothes the mind and body and the colour changing mood lighting creates a 'Zen' like atmosphere for any space. . The Zenbow also has the option of setting to a favourite colour or using it without light.
Easy to use and maintain
£45.99
Size- 15x 12.8 cm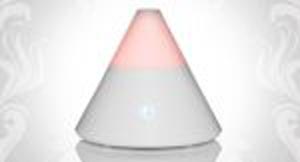 Fun and modern design, the Bliss Aroma Diffuser will create a wonderfully scented environment whilst adding a splash of colour to any décor.
Available in colours, Aqua, Amber & Rose.
£ 34.99
Size 10.8x22cm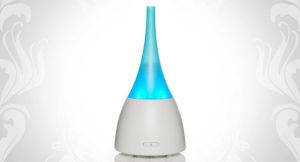 Use these Synergies in an aroma diffuser to create a healthy and natural environment.
Tranquillity – Created to bring about quiet and a calm mind
(Vetiver, Grapefruit, Ylang Ylang & Patchouli)
Happiness – created to lift the spirits
(Lime, Petitgrain, Sweet Orange & Eucalyptus)
Peace – created to bring about calmness of the mind
(Cedarwood, Mandarin & Ylang Ylang)
Clarity – Created to clear the head and open the mind
(Spearmint, Lemon & Basil)
Meditation – Created to allow relaxation and space for contemplation
(Frankincense, Palmarosa, Juniper Berry, Vetiver and Lavender)
Easy Breathe – Created to clear the airways and free flow of breathe
(Rosemary, Eucalyptus, Lavender & Ravensara)
Confidence – Created to boost creativity and self belief
(Frankincense, Bergamot & Pine)
Journeys – Created to freshen and soothe symptoms associated with travel sickness
(Ginger, Mandarin and Peppermint)
Available in colours, Aqua, Amber & Rose.
£ 34.99
Size 10.8x22cm
Indulge in a Little Luxury