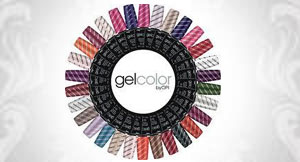 This custom manicure provides a little luxury when time is of the essense. Hands and Nails are massaged and groomed to perfection with a colour of your choice (allow 45 minutes)
Get that 'walking on air' feeling & float away in our large relaxation chair whilst your feet are pampered to perfection. (allow 1 hour)
Why not upgrade to a deluxe Manicure or Pedicure for only an extra £5.00 Have your feet drenched with moisture and heated for pure relaxation.
No Smudging, no chipping and no waiting for nails to dry. OPI gel polish protects the natural nails and gives a long lasting perfect colour for up to two weeks.
OPI, three week manicure- £30
Indulge in a Little Luxury